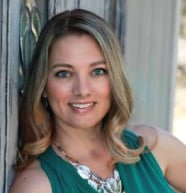 As a Board Certified Thermography Technician, Emily is committed to providing women with a valuable adjunct tool for monitoring breast health. Breast thermography is completely safe, with no radiation or compression of delicate breast tissue. A breast thermogram can be used as a risk assessment for women of any age. This empowers you to make decisions at the earliest moment possible and take a pro-active approach to your health.
Emily provides clients with thermographic images to aid in monitoring health. A variety of image series are available, including breast, abdominal and cranial thermograms.
To get started, wel'll need a proper intake and needs assessment form to be completed, prior to your appoinment for Thermography. MPL Group's GetWellness Center has practitioners who are caring, compassionate and confidential.
To schedule an appointment with Emily Singleton, please contact us!